… is a membership rewards program & discount buying club.
There is strength in numbers, so, by buying in bulk, organizations which choose to work together by doing this have introduced a simple and effective way to protect against rising health care costs.  Bulk buying is a basic economic principle: You get a better deal when you buy a larger amount of the product you want to purchase. Think Costco. America's largest employers have created buying clubs to directly bargain with pharmaceutical drug producers, in order to get lower prices on behalf of their millions of employees and their families.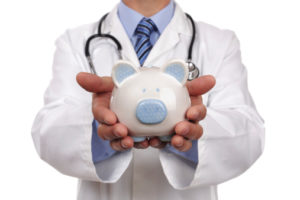 By utilizing this same collective buying strategy of negotiating for lower prices, the PHIERSale component of the PHIERS solution will pass the savings on directly to consumers (and/or payers), as well as, raise awareness about less popular – but equally as effective alternatives. Competition between drug/device costs, insurance premiums, and deductibles exerts an inverse, downward pressure on rising health care costs.
Using Free Market principles, the PHIERSale offers a chance for local communities to bend the cost curve, so that the majority of society and those who have been marginalized, will reap the rewards. We will accomplish this by working with pharmaceutical co-ops and discount buying programs.

The PHIERSale will leverage this strength by negotiating with Pharmacy Benefit Managers to lower prices for products and services which tend to be too expensive for many people to afford; via Free Market negotiation, our strength in numbers, and our ability to buy in bulk – will result in huge savings for everyone in the community who chooses to participate in the programs offered through PHIERS. Participants will earn reward points and gift cards that will be redeemable for additional products, services and discounts with online (and in the future local) providers.


This service is free to any and everyone who registers with PHIERS.org. HOWEVER…the true benefits of these three tools and three targets are maximized as more participants register with us.  So the sooner you register and encourage friends and family to do so also, the sooner you can take advantage of the discounts. Remember, the more that join, the deeper the discounts.

This is important because the Center for Medicare & Medicaid Services (CMS) is the largest purchaser of health-related products and services in the United States, is not allowed to use its buying power to negotiate for better prices.  Fortunately, WE CAN, and WE WILL pass the savings onto you, your family, and to entitlement programs – to increase their solvency.