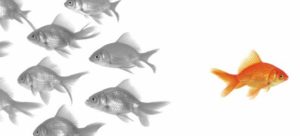 We have ZERO corporate ties or conflicts of interest and are 100% financed by and accountable to our members.
We exist for one purpose only – to strengthen and expand the safety net by giving the American people something everyone wants: local jobs, fair pay, social insurance and better quality, more affordable and accessible health care.

Our primary goal is to exert downward pressure on rising healthcare costs by helping the most-costly consumers make better choices and get better deals and outcomes.
All jobs will pay for themselves through direct savings within the first year of operation, by helping high need, high cost patients get better outcomes for lower costs, making this a sustainable jobs plan that protects the public's interest.
The infrastructure we use is open source, publicly-owned, one tenth the cost and already widely embraced by more than 1200 hospitals, clinics and nursing homes across the nation.  This overlaps with safety net regions we want to serve, which reduces implementation time, cost and risk – synergy exists.
We will use our collective buying power to negotiate for lower prices, and pass the resulting savings on to both consumers and payers, including Medicare, Medicaid and Social Security – increasing the solvency of each.
Our collaborative business model paves the way from fee-for-service to value-driven compensation for health care related services.
The benefits of our program serves patients and taxpayers alike, by redirecting profits back to the communities (rural, urban and suburban) where resources are needed most, while using the shared buying power of each.
By working together to improve options, decisions, outcomes and cost benefits for high risk members of society, we stand united, as a financial force to be reckoned (and negotiated) with.