There are more than 1.5 million community based organizations, and thousands more health and social advocacy programs within the U.S.  Many of these entities have outreach programs and close personal relationships with the communities they serve.  This makes them ideal candidates as participants of medical homes, members of care teams, as well as mentors and advocates.  
PHIERS.org's plan of action includes recruiting these types of entities as PHIERStations and equipping them with tools , processes, and resource information to help them better serve the health and social service needs of their clients and congregants.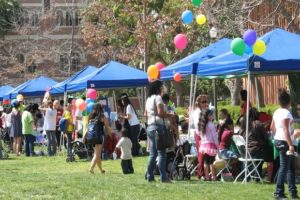 Their participation in the PHIERStorm will make them eligible for grants, grant partnerships, and tax credits, all while they provide tremendous value to society. Additionally, their participation creates meaningful jobs for health and social workers, mental health professionals, and medical transportation providers which can subsequently extend their positive impact and reach.

We plan to reverse this trend, among a host of others – and the best part is that we actually have the means to do so.
PHIERS is designed to help:
Front line health and social safety net programs, providers, and facilities

Caregivers and related support groups

Community organizations, advocacy groups, and related organizers

Health/social workers, mental health professionals and counselors